Our Services


Our Search Process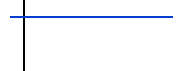 Our Search Process
Our consultants approach every open position with a time-tested process tailored to the specific needs of the client. The process we employ is derived from many years of experience sourcing, recruiting and successfully placing talented professionals. Highlighted below are some of the most valuable components of the Wetherby Partners search process:

1: Analysis and Definition of Client Objectives and Specifications. The search begins with a methodical analysis of the client's needs. Our consultants collaborate with clients to gain a thorough understanding of the client's business, industry, culture, open position and how a search fits into the client's overall current and future strategic plans. We gain client consensus on a position's scope and responsibilities, compensation package, reporting relationships, profile and personality of the desired candidate. We also leverage our market expertise in helping our clients refine the job description and appropriate compensation package if necessary.

2: Identify and Assess Candidates. Once our consultants gain an understanding of your business and the position has been adequately defined, we develop and execute the search plan. We develop a comprehensive company and position description to be used in communicating and marketing the opportunity to prospective professionals and begin to source the market aggressively. We identify sources and potential targets using several time-tested, proven avenues:


Our research department conducts a broad and comprehensive search of potential target companies and competitive environments from which to source within a pre-specified geographic circumference.
Our technology is also a key component in our search process. Our database allows our consultants to access an unprecedented number of potential candidates and networking contacts.
Our consultants focus efforts on direct networking and cold/warm calling within competitors, industries or appropriate competitive environments in the desired geography.
Discussions and active networking with industry experts and associations are also aggressively pursued.

3: Screen and Present Candidates. Potential candidates are identified, approached and recruited. Our consultants thoroughly screen backgrounds for long-term fit, professionalism, technical skills, academics, personality, goal and motivation alignment and other critical elements. After candidates are thoroughly screened, the pool is narrowed to a slate of the top 3-5 candidates that meet and exceed the client's requirements. Candidates are presented to the client via introduction of a resume and our consultant's detailed summary and evaluation of the candidate. Candidates will also spend considerable time with our consultants ensuring that they understand the client organization, its needs, goals, and business opportunity. Our consultant's attention to detail provides an efficient, timely and highly successful long-term match.

4: Facilitation of Interviews. Our consultants assist the client in structuring and conducting candidate interviews and verify the highest obtained degree of each candidate to be interviewed. Candidates will receive a thorough briefing prior to their interview on our client's business and position requirements, ensuring they are knowledgeable about the company and opportunity. After interviews, feedback is solicited from our clients and candidates. Candidates are also informed whether or not they will proceed to the next round of interviews. Both clients and candidates are also fully briefed regarding feedback gained after interviews have taken place.

5: Reference Checks. Per a client's request to verify references, Wetherby Partners consultants conduct meticulous follow-through via in-depth conversations with supervisors, peers and character references. Wetherby Partners also partners with leading third party vendors to conduct background checks, drug screening and online assessments. These are available at special request.

6: Negotiation and Counter Offer Avoidance. Our consultants work with our clients in providing counsel on a candidate's expectations for compensation and other items relevant to acceptance of an offer. By anticipating needs and asking detailed questions, our consultants are experts at managing expectations, negotiating triumphant outcomes and bringing searches to a successful conclusion. By the time the decision is made to extend an offer, our methodology and "no surprises" approach ensures a smooth acceptance.

7: Ensure Smooth Hiring and Transition. We maintain a close relationship with the client and candidate throughout the search process, from our initial meeting to closing the offer and leading the candidate through the resignation process, start date and post-start evaluation and feedback. We overcome and counsel against counteroffers and ensure that a candidate's acceptance and transition are as smooth as possible.