Our Services


Our Search Process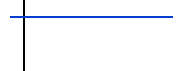 Our Services
Headquartered in Atlanta, Wetherby Partners is a leader in mid-to-executive level management search. Our team of experienced and highly qualified consultants conducts searches on a regional, national, and international basis. We offer outstanding expertise, experience, and client-driven service to deliver top talent efficiently and cost effectively.

Most companies find that varying circumstances require different levels of search priority, urgency, and commitment. Wetherby Partners offers a variety of search services, and we tailor our services, search processes, and teams to best serve your needs. Clients take comfort in the knowledge that each search benefits from the in-depth industry, functional-area and expertise of our consultants. Our search services include:

Contingency. We maintain a strong network of talent in your field, evaluating, screening and presenting the most qualified professionals. We leverage our network and act as your agent in arranging interviews, briefing and debriefing candidates and clients, assisting with reference information, and negotiating and steering the offer to successful acceptance. We ensure that any transition is smooth for both the candidate and the client and we remain in contact with both parties after placement of an individual. We are compensated for our services only after a client has hired one of our candidates. We also stand behind our service providing a guarantee on all candidates. If you hire someone through another source, no fee is due.

Retained. This approach is recommended when a client requests a highly sensitive or executive management level search. The company receives the highest priority attention of our Managing Partners and consultants. A Retained Fee is payable in three installments - one-third upon initiation of the search, one-third upon presentation of three viable candidates to interview and the remaining third upon extension and acceptance of an offer of employment. All international searches are executed on a retained basis.

Engagement Fee. An engagement fee (percentage of final fee) is payable upon execution of a search with the remaining fee payable contingent upon the hiring and placement of a candidate. The engagement agreement enables clients to spread out payments and to receive very focused attention from our Principals and consultants. The majority of a retained fee is still contingent upon the successful hire of a candidate.

Fully Customized Approach. If your unique needs don't fit into one of the traditional search approaches (Contingency, Retained, or Fee Agreement), then we are more than willing to design a completely custom approach for your search. Tell us your situation, and we will make our best effort to design a search process that reflects your unique requirements.