Our Mission


The Right Approach


Functional Expertise


Superior People


Executive Team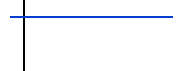 The single greatest sustainable competitive advantage any company can have, including ours, is to attract and retain superior people. It is our people who set us apart from the competition.

Many, if not most, of our larger competitors have to hire many junior staff with little experience to make their business models work. Typically the account executive who secures the contract with a client hands the search over to several junior staff who search through internet resume databases, attempting to find the best candidates from a large pool of undesirable and unemployed candidates. These junior staff are generally not compensated well, and as a result, employee turnover in the search industry is over 30% per year.

Wetherby Partners has rejected this approach to our business. Our dedication to finding our clients the best talent starts with our own hiring practices. We hire only the best, most experienced, and proven consultants. Your search is not handed off to junior staff, because we have no junior staff. Our executives and consultant teams are highly accomplished professionals and leaders from Fortune 500 companies who have unparalleled experience in both industry-leading companies and within the executive search landscape. We employ a "best team" methodology by choosing consultants for their industry knowledge, functional skills, geographic expertise, and prior search experience.

Wetherby Partners consultants are recognized for their industry expertise, search experience, superior network of national and international contacts, and for dedication to anticipating and addressing our clients' changing needs. The personal attention our consultants provide you as our client ensures that you receive the best results possible.