Our Mission


The Right Approach


Functional Expertise


Superior People


Executive Team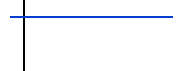 Lisa Barnaby
Lisa Barnaby, co-founder and Principal, is a seasoned professional in the executive search industry. Lisa conducts searches for senior talent in all functional areas of marketing, sales, business development, product management and customer service/support. Her industry expertise spans across multiple industries including high tech, software, telecommunications, networking/data communications, computing systems and storage, financial services, consumer goods and manufacturing.

Prior to co-founding Wetherby Partners, Lisa spent 10 years in the high-tech and telecommunications industries. Lisa has held leadership positions in the sales and marketing divisions within several Fortune 50 high tech and telecommunications companies including Lucent Technologies, Compaq and cutting-edge telecommunications companies.

Lisa's current responsibilities include leading Wetherby Partners' Sales and Marketing Practice Group. Lisa also leads Wetherby Partners' International Practice Group, where her fluency in five languages (Spanish, French, Japanese, English, and German), 12 years living in Asia, the Americas and Europe and extensive international business experience lend themselves to companies expanding their global presence.

Lisa holds an M.B.A. from Vanderbilt University, a Masters Degree in International Marketing from Sunderland University, and a Bachelor of Arts degree with Honors from Northumbria University, England.

A native of Yorkshire England, Lisa now lives in Atlanta GA. You can contact Lisa at 404.250.3276 or at lbarnaby@wetherbypartners.com.

Rachel McFadden
Rachel McFadden, co-founder and Principal, has spent the past fifteen years of her career in executive search. In addition to Information Technology, which has been her main focus, Rachel has also concentrated in a variety of different disciplines including procurement, operations, engineering, manufacturing, and human resources. Her experience and expertise spans across multiple industries including healthcare, insurance, media, high-tech, financial services, distribution and fulfillment. Throughout her career Rachel has developed an extensive network across the country. She has partnered with many Fortune 500 companies and has been instrumental in helping them achieve their hiring and growth goals.

Currently Rachel leads the Information Technology Practice Group at Wetherby Partners and focuses her attention on mid-to-executive level positions. These positions range from a programmer, database administrator, business analyst, project manager, to a director, vice president and CIO. The breadth of knowledge she brings to this area helps position Wetherby Partners at the forefront of technology search firms.

Rachel has a Bachelor of Arts in Psychology, and Bachelor of Science in Administration of Justice from Rutgers University in New Brunswick, New Jersey.

You can contact Rachel at 404.250.3275 or at rmcfadden@wetherbypartners.com.